The certified child care providers has to play one of the most important role in the society as they not only help in building up the base of a child's character (they are the people with whom a child spend most of his early life) but they also have to ensure the health and safety of kids at the child care centers.
The first and foremost thing you need to do to become a certified child care provider is, to undergo the Emergency Medical Services Association (EMSA) training. You can visit the EMSA website at: http://www.emsa.ca.gov/child_care and go ahead to find a list of latest training programs for child care First Aid, CPR and Preventive Health and Safety Practices Training.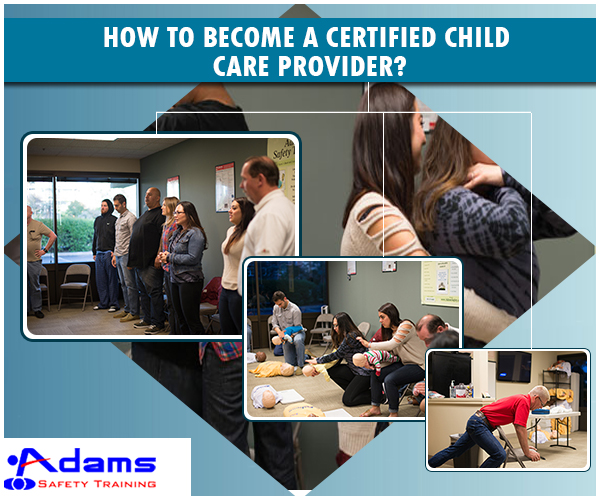 You can choose the program that provides training in your community or a nearby community. You'll be able to get the list of the names of directors and the main business numbers for the approved training programs. You simply have to call these listed numbers and get your training scheduled.
The process of becoming a certified day care provider may take some time as you have to undergo different trainings and fulfill the list of required criterion. Thus, patience is the key and if you're one of the people who absolutely love being with kids, the whole process is definitely going to be a rewarding experience for you.