Cardiopulmonary resuscitation (CPR) training is the most basic of all medical training classes. CPR is a life-saving procedure which is used in an emergency situation when a person is unresponsive or not breathing. Since emergencies and accidents strike anytime, anywhere, people take up CPR certification courses to save lives. Before you take up a CPR class, here are a few things you need to know about CPR certification:
Who requires a CPR certification?
Hospitals, workplaces, schools, and certain organizations need their employees to be certified in CPR as they may be required to perform CPR during the tenure of their duty. The list includes doctors, nurses, emergency medical technicians, teachers, child care professionals, fire safety personnel, and health workers. Besides this, general public should also attend CPR training classes so that they can help someone in case of emergency.
Which CPR class is right for you?
If you're planning to get certified in CPR, you should choose the right CPR class that meets your basic and employment needs. For example, AHA Basic Life Support for Healthcare Providers is an advanced CPR class, which is suitable for anyone involved in the healthcare industry, while Heart Saver CPR and AED training is geared towards people in non-healthcare industry.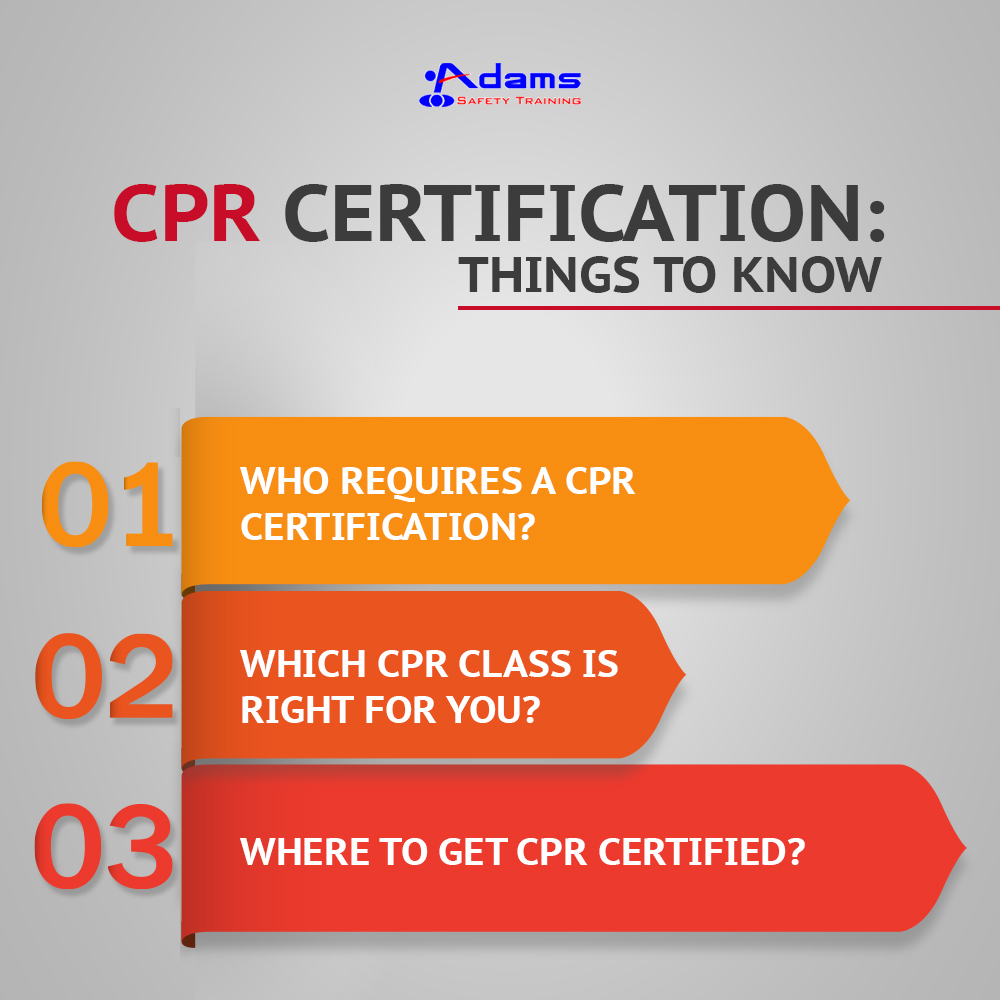 Where to get CPR certified?
Various hospitals, organizations, and fire safety department provide CPR certification course. You can contact your local CPR training provider which offers traditional classroom CPR classes and blended courses. CPR certification is valid for two years, after which you need a simple re-certification.
Whatever your reasons for taking up CPR certification, it is a good idea to help victims when they need it the most.