Prevention of Illness and Injury- Health and Safety program offered by Adams Safety Training is an 8 Hour Training course includes the new 2016 Childcare Nutrition program. Adams Safety Training is one of the best training providers in the State of California, offering this training course. The Licensed Childcare Programs offered by Adams Safety Training are certified and approved by the State of California Emergency Medical Services Authority – EMSA.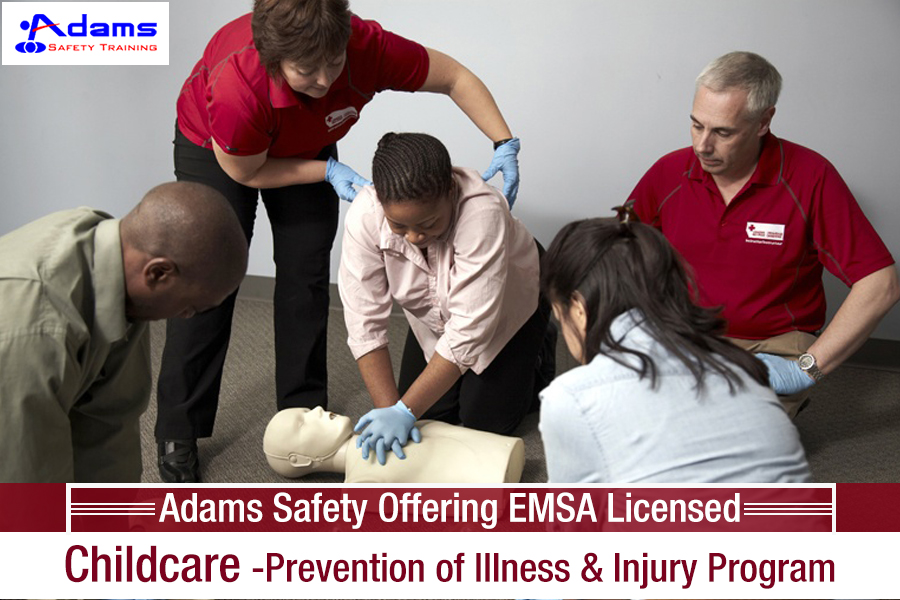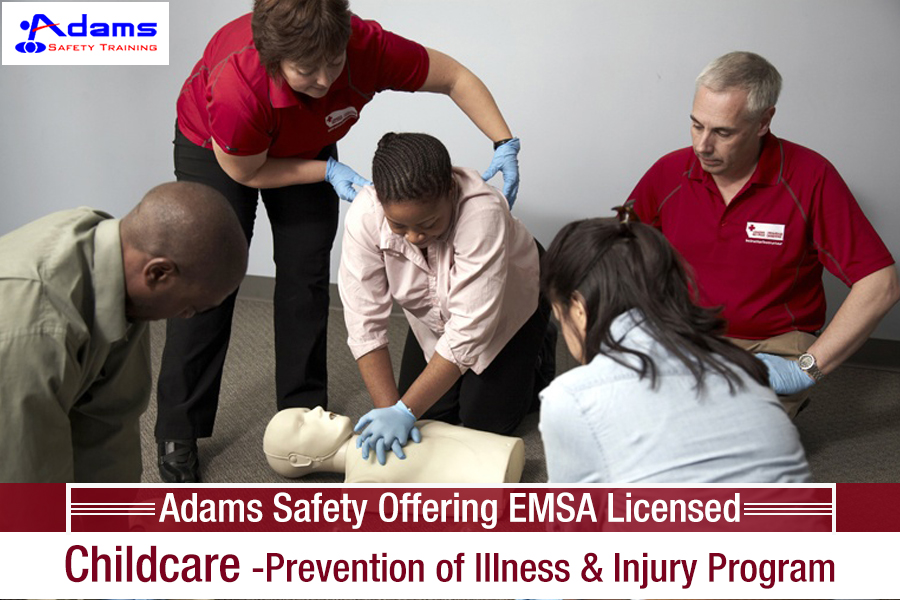 Here are the important details about the Prevention of Illness & Injury – Health & Safety training program:
•    The Prevention of Illness & Injury – Health & Safety Program is an 8 hour training certification program.
•    The Preventive Health and Safety for Child Care training providers at Adams Safety Training provides all the required training for childcare providers (Babysitters, pre-school teachers, daycare staff, and others involved in child care jobs) to meet the requirements of California State Law and meets the needs of AB 1542.
•    The training program includes a CD with a 279 page manual together with forms for operation of the childcare included in the cost of the class.
Join EMSA Training in Fairfield and become an expert in prevention of illness and injury- health and safety. For more details about the course, you must visit the official site of Adams Safety Training- 'www.adamssafety.com'.