American Heart Association BLS CPR with AED Certification for Healthcare Providers
Basic Life Support (BLS) Provider
NEW 2016 BLS Course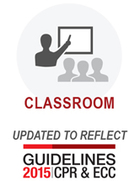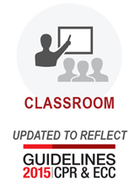 NEW – Updated with 2015 AHA Guidelines for CPR & ECC.
100% classroom training means students are with an AHA instructor for their entire learning experience.
Updated science and education from the new 2015 AHA Guidelines Update for CPR and ECC
Instructor-led, hands-on class format reinforces skills proficiency
Emphasis on high-quality CPR including a team dynamics classroom activity
Video-based course with real world scenarios
AHA BLS Certification – BLS Healthcare Providers
All American Heart Association BLS – Healthcare Provider classes have a limited availability and require pre-registration, and pre-payment to guarantee a place in the class. Students must have the guideline student manual or purchase the manual at the class.
Basic Life Support for Healthcare Providers (AHA BLS) offers
Excellent training for following audience:

The American Heart Association BLS for Healthcare Provider Course teaches CPR skills for helping victims of all ages (including doing ventilation with a barrier device, a bag-mask device, and oxygen); use of an automated external defibrillator (AED).

It's intended for participants who provide healthcare to patients in a wide variety of settings, including in-hospital and out-of-hospital, for certified or non-certified, licensed or non-licensed healthcare providers.

Healthcare providers, such as

Physicians,
Nurses,
Paramedics,
Emergency medical technicians,
Respiratory therapists, physical and occupational therapists,
Physician's assistants, residents or fellows, or
Medical or nursing students in training, aides, medical or nursing assistants,
Police officers, and
other allied health personnel.

Some topics in Basic Life Support for Healthcare Providers:

Initial Assessment (assessing the CABs):

Circles of Care
Scene Safety Assessment)

Focus on Airway:

Opening the Airway
Clearing and Protecting the Airway
Foreign Body Airway Obstruction (responsive)

Focus on Breathing:

Mouth-to-Mask Ventilation
Rescue Breathing
Gastric Distention
Foreign Body Airway Obstruction (unresponsive)

Focus on Circulation:


Assess Circulation
Chest Compressions
BLS CPR
Chain of Survival
CAB and AEDs of Patient Care
AED Operation

American Heart Association BLS is designed to help:
Basic Life Support for Healthcare Providers:

Healthcare providers refine their ability to handle the ongoing and challenging needs of their patients in emergencies. Join a American Heart Association BLS Training Class in San Francisco Bay area and get your AHA CPR Certification.

The American Heart Association BLS Training is for anyone expected or required to competently perform pre-hospital basic life support.

AHA BLS offers:
Written/Skills Exam:

A relaxed, non-threatening class environment
An emphasis on teamwork
Small group practices
A course that meets BLS CPR continuing education requirements for Healthcare Providers.

Required for completion card

Certification cards are issued at the time of the class.