Whether you love being with kids or are simply looking forward to make some extra cash, babysitting is an important and responsible job to do. Babysitting certifications are an important aspect of getting your job and if you're aspiring to become a babysitter, go through these training courses and certifications to make you a better caregiver:
Child and Babysitting Safety (CABS) Training is the most important one if you don't want your application to be rejected from your clients. Parents want to entrust their kids to a babysitter who is trained in first aid, CPR and child care skills and the CABS training is a must to achieve that level of confidence.
If you want to become a professional babysitter with younger kids, you'll need to undergo 'Infant Care Training' that specifically focuses on infant care. Many approved organizations run comprehensive classes that will train you with each and every aspect of infant care. You'll be better suited to care for your tiniest charges after receiving basic infant care training.
Last but definitely not the least is the 'Water Safety and Lifeguard Training'. You don't want to put your clients' kids at risk if you're visiting a beach or lake with them or even when they're playing in the backyard pool. You should be well-trained to handle the emergency cases that can happen nearby water bodies.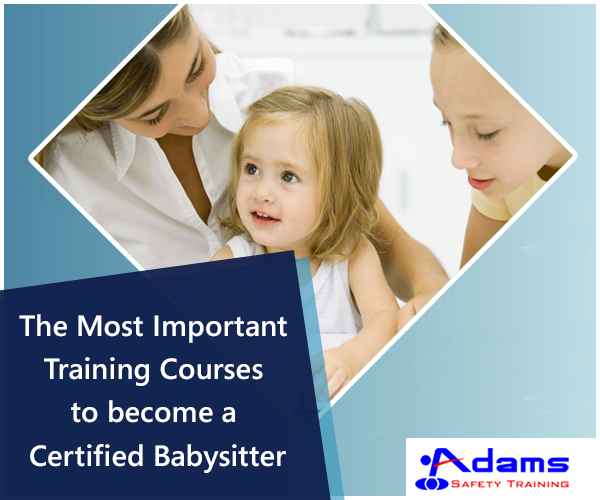 Going through these training programs will definitely make you a more reliable choice and more in-demand with the families looking for babysitters.