The American Heart Association (AHA) is the US's oldest and largest non-profit voluntary organization which is dedicated to save the lives of Americans by making them aware of the hazards of heart diseases and strokes. The Basic Life Support (BLS) is one of the most important guidelines provided by AHA, which can help your loved ones in case of any emergency.
Founded in 1924 by the group of six cardiologists, this institution has now over 22.5 million volunteers and supporters. AHA is all set on its mission to reduce disability and death from heart diseases and stroke. And, to get it done, they follow the law of sharing knowledge: the institution believes in sharing and delivering reliable information about heart disease and stroke along with the BLS guidelines.
With their primary goal to serve the public, AHA has managed to save many lives and have given the hope to the public to fight heart diseases and win against these diseases. AHA is the nation's leader in CPR education & training and help people to understand the importance of healthy lifestyle choice.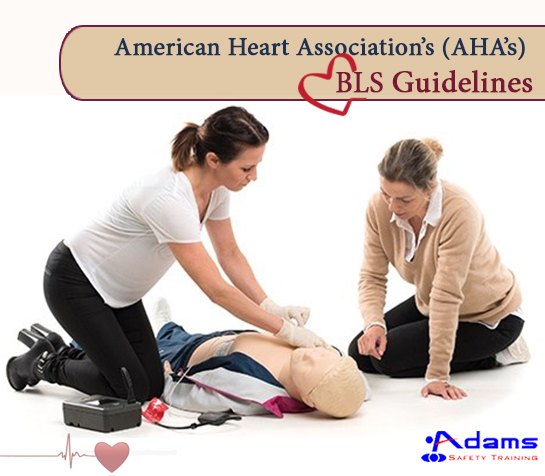 The organization funds innovative research, fights for stronger public health policies, and provide critical tools and information to save and improve lives. Their work helps to create new knowledge about cardiovascular diseases and provide the most authoritative information which helps AHA to make it recommendations to the public.