EMSA or Emergency Medical Services Authority training is a very beneficial and important form of training, especially for the professionals who are involved in child care jobs. Because of the job responsibilities or regulatory requirements, the professional child care providers must be aware of how to respond actively, accurately and quickly in an emergency situation.
EMSA training is usually comprised of programs like prevention of Illness and Injury, health and safety, first aid and CPR training. It is usually a 16 hours of training, which consists of 8 hours of First Aid & CPR Training and 8 hours of Preventive Health & Safety Training.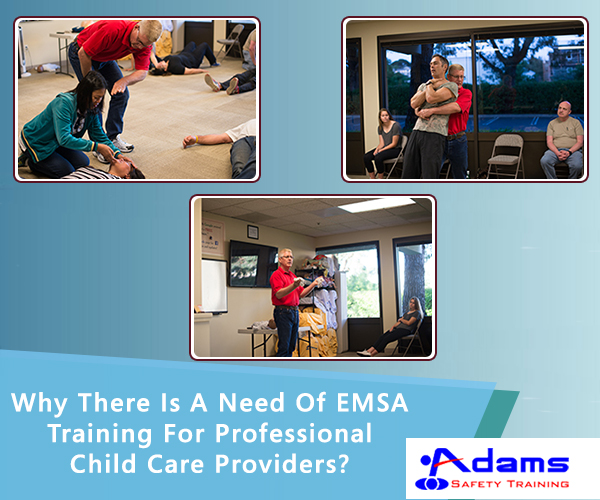 This type of training is really beneficial for childcare providers as it teaches them all the skills and tips to respond quickly and manage illnesses and injuries in a child or infant in the first few minutes before any professional medical help arrives. Gaining a knowledge and skill of First Aid, CPR, AED, child and infant safety checklist and other life saving techniques can really help in saving a life.