Do you know what to do in a situation when your child has swallowed something toxic? What you'll do if your child is not breathing properly? Accidents are obvious when children grow up. Parents should always remain prepared to handle unexpected medical emergencies. CPR and first aid training courses help parents understand about basics of life-saving procedures.
What are the important elements of CPR training classes?
CPR classes give parents some background knowledge about CPR including when it should be done and how it is performed. A detailed pediatric CPR course provides the correct technique of performing CPR on infants or child to increase the chance of survival.
How first aid training can help make a difference?
In an emergency situation, you cannot wait for medical professionals to arrive and attend your injured child. First aid treatment knowledge can make a difference between life and death for a victim. With a background in first aid training, parents can provide necessary medical care in a life-threatening situation until medical technicians arrive.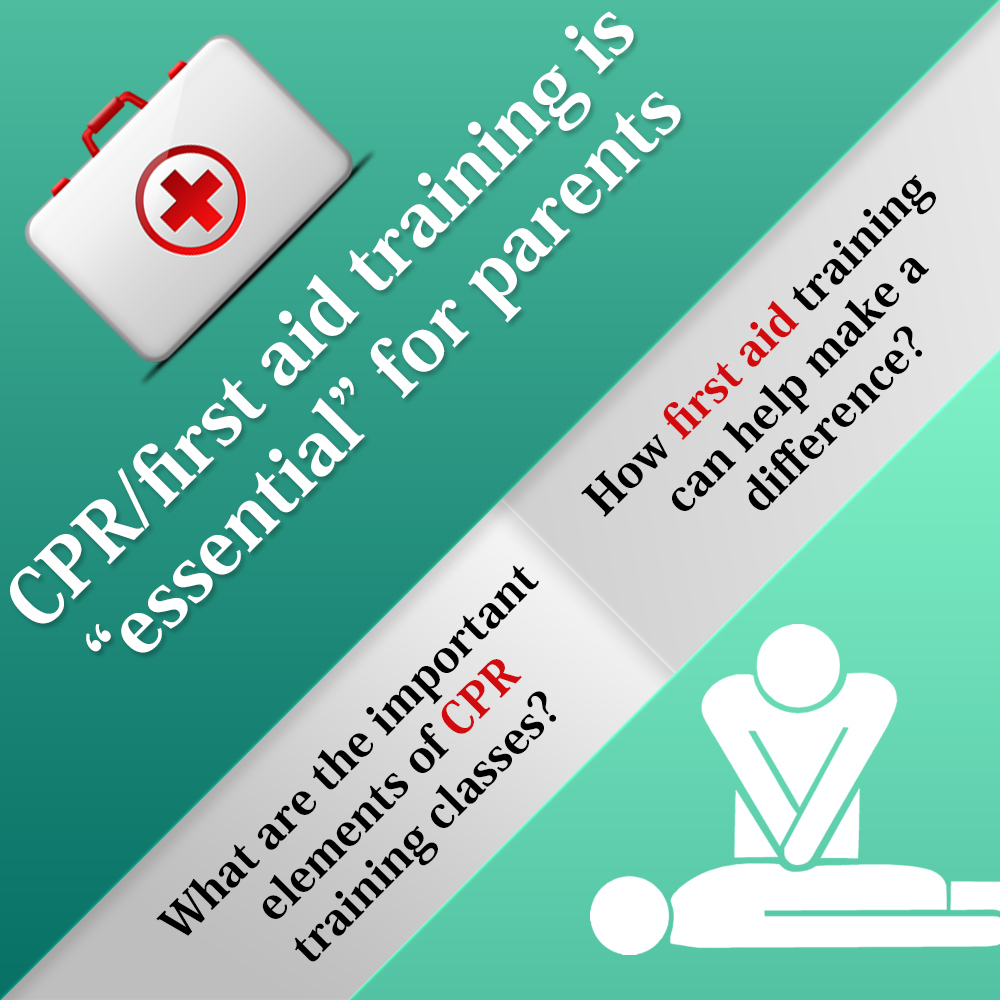 First aid and cardiopulmonary resuscitation (CPR) skills help parents gain more knowledge about how to respond to emergencies. These safety training courses provide them confidence to handle emergency situations. So, CPR/first aid training is "essential" for parents.