Are you interested in joining a child care job or already involved in child care profession? If yes, then you must be aware of EMSA approved child care First Aid and CPR training program. Child care training programs, approved by EMSA (Emergency Medical Services Authority) provide all the related information and skills to preschool teachers, daycare staff, childcare employees, and others involved in various childcare jobs. Through these programs, people can prepare themselves to take care of infants and children safety and responsibility.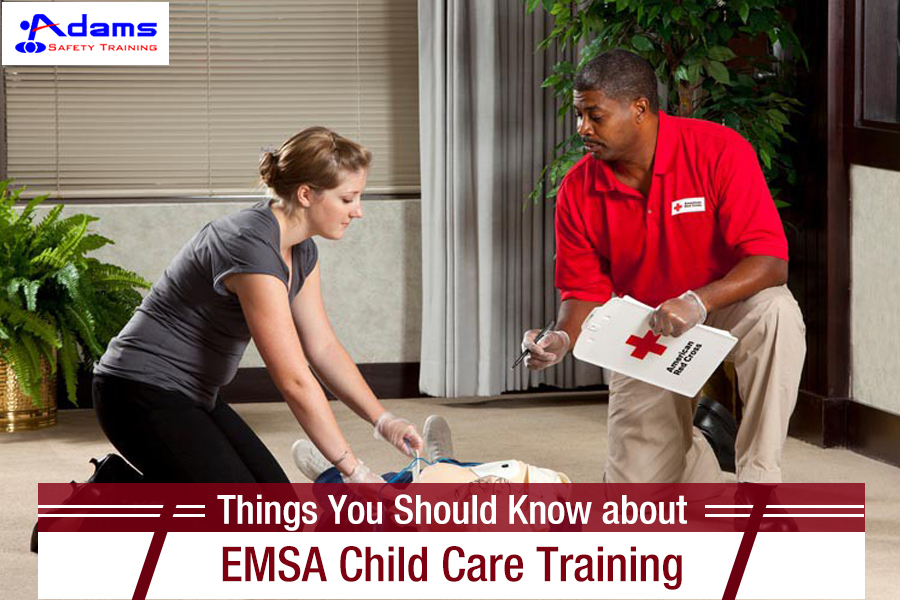 These days, there are many sources like Adams Safety Training that provide EMSA approved child care First Aid and CPR training. If you are looking for EMSA Training in Fairfield, you can join Adams Safety's EMSA Licensed Childcare Pediatric (Infant, Child and Adult) CPR with AED & First Aid Training program. It is an 8 hours training program, which consists of 8 hours of First Aid and CPR Training and 8 hours of Prevention Health and Safety Training.
For more details about EMSA child care training program or any other EMSA approved training programs offered by Adams Safety Training, you can visit their official site 'www.adamssafety.com'.