What would you do if your dog experiences sudden cardiac arrest? What would you do if your cat has ingested something poisonous? Unfortunately, people, who are not trained in pet first aid courses, don't have answers to these questions, but accidents can happen at any time. Having knowledge of how to provide first aid to pet animals when emergency arises can help you save a life.
Who needs pet first aid training?
Pet first aid courses provide the knowledge and skills required to respond efficiently and quickly in case of emergency. Pet owners, pet caretakers, and pet professionals such as dog walker, pet sitter, and pet groomer should attend pet first aid training classes.
Which pet first aid course is right for you?
A basic first aid/CPR class is good for pet owners, but professionals need to take up more advanced courses. There are specific first aid classes for pets such as dogs and cats & for specific conditions such as choking, trauma, poisoning, heart stroke, etc. Pet first aid course length varies from 2-4 hours and certifications are valid for 2 years.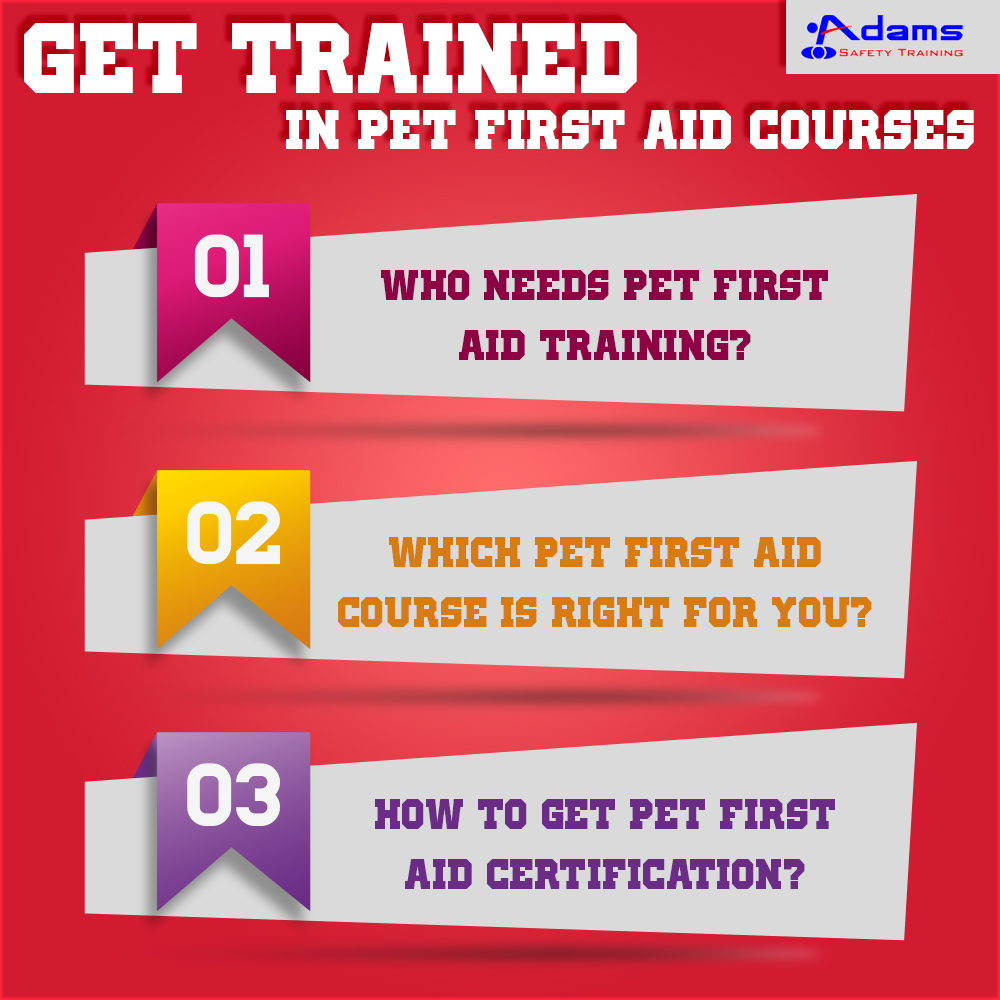 How to get pet first aid certification?
Animal veterinary hospitals and animal safety organizations provide first aid training to professionals. You can find a local pet first aid training provider to get certified in Pet first aid/CPR.
Confidence and skills come only with training. Being prepared can help you increase a pet's survival chance and buy some time until emergency veterinary care professionals arrive at the site.