A caregiver is a paid person or unpaid family member who takes care of young children, elderly adults or people with health impairment. Caregivers regularly handle health concerns and other daily activities of the person they are taking care of. Both children and senior people are vulnerable to injuries and common health issues. That's why it is mandatory for caregivers to have first aid training and CPR certification. Below mentioned are some of the training programs that should be undertaken by caregivers:
Pediatric First Aid/CPR for caregivers handling infants or young children
This is 9 ½ hours training program which enable caregivers to respond to emergencies by providing first aid treatment, rescue breathing, and CPR. Upon completion, you get a 2-year certification in Pediatric First Aid/CPR.
Pediatric Advanced Life Support (PALS): In this classroom-, video, and instructor-led course, you'll learn about concepts such as pediatric assessment, basic life support, and PALS treatment algorithms. There is also a HeartCode PALS Part 1 training program provided by American Heart Association.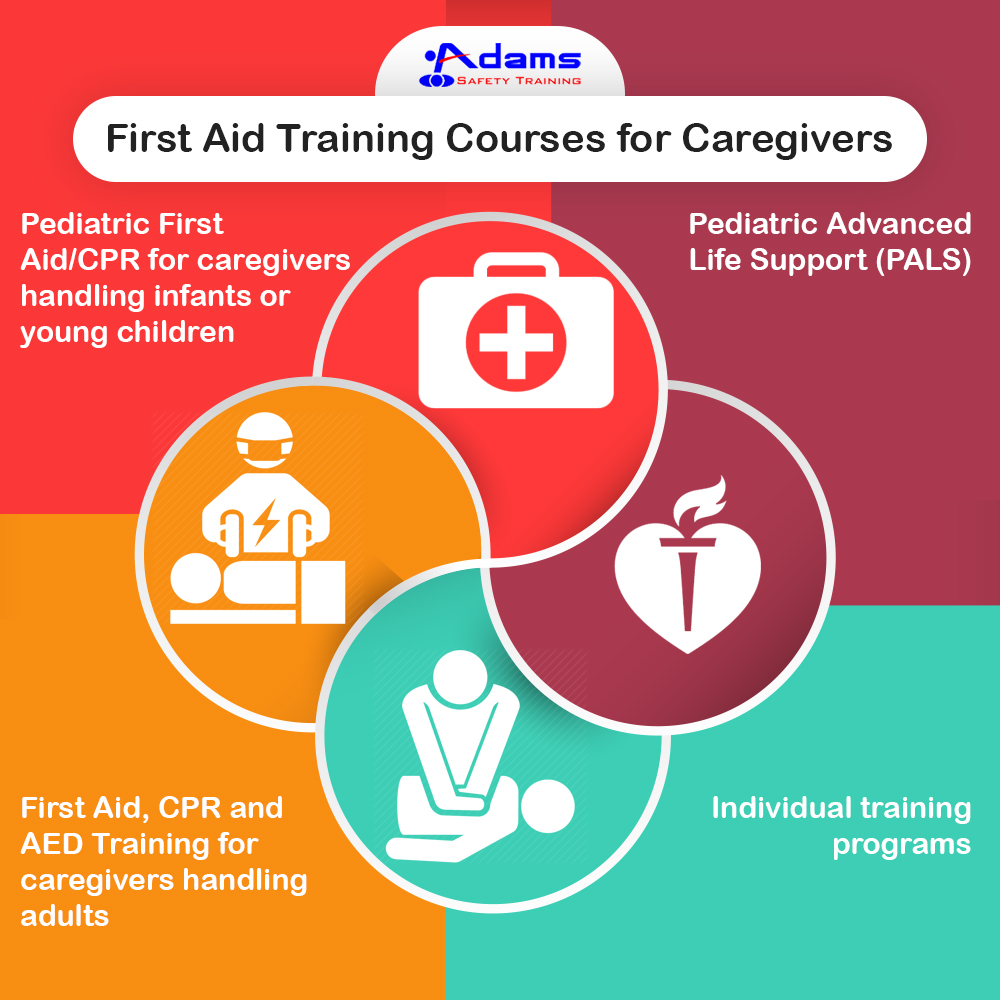 First Aid, CPR and AED Training for caregivers handling adults: The two organizations, American Red Cross and American Heart Association offer this training to people caring for impaired adults or senior persons.
Individual training programs: There are individual first aid courses for different health problems such as Alzheimer's disease, Aphasia, and others.
These training courses have been designed to help caregivers acquire the necessary skills they need to provide adequate care to children and elderly people.