Cardiopulmonary Resuscitation (CPR) and First Aid training is a must learn for everyone. CPR is strongly recommended as a life-saving measure. To become expert in CPR process, it is important to obtain all the required instructions and CPR practice under the guidance of a qualified instructor. Before choosing a CPR training centre, you must consider the below mentioned points in your mind: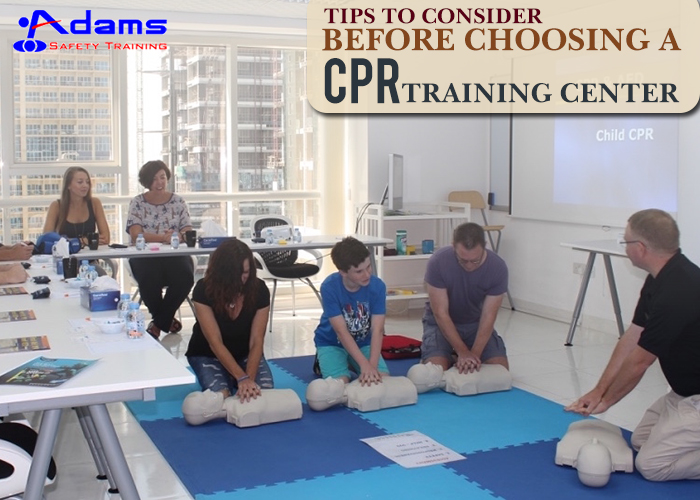 Make sure the training centre that you choose, has been endorsed by a relevant body.
There are different courses available under CPR category such as the Automated External Defibrillator (AED) for adults, kids as well as infants, CPR classes for adults and the basic CPR classes. Depending upon your requirement choose the best course for you.
It is essential to ensure that the particular institution provides certification upon successfully completion of the course.
Make certain that the training is provided by competent instructors, holding valid certificates in CPR.
Make sure that the training centre provides all the required tools and dummies to give a practical knowledge of how to perform CPR properly.
Keep all the above mentioned tips in your mind before choosing any particular training centre to learn CPR.