EMSA or Emergency Medical Services Authority training program is specifically designed to help people (especially those who are involved in child care related jobs) to learn about the pre-hospital emergency medical care. It makes people learn about the basic knowledge and techniques to act promptly and accurately in case of emergencies.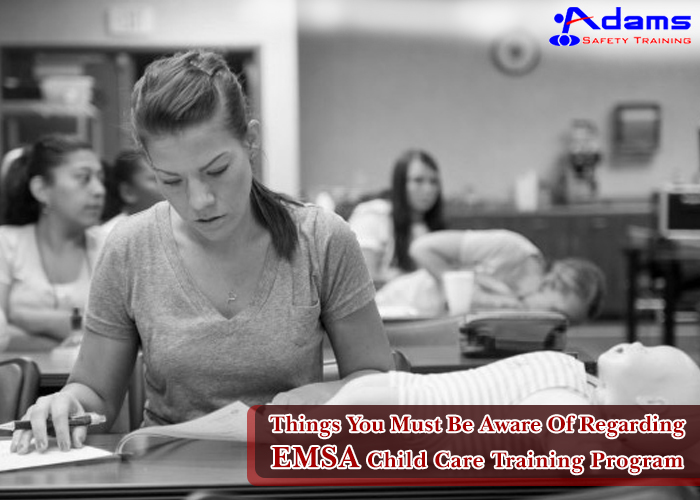 Whatever training program you are considering, make certain that it is approved by the State of California Emergency Medical Services Authority-EMSA. Though, the American Red Cross (ARC) and the American Heart Association do not come under EMSA, they are also required to provide the child care training as indicated by the EMSA standards. As per the EMSA standards, a training program should include 16 hours of training comprising First Aid and CPR Training (8 hours) and Preventive Health and Safety Training (8 hours).
CPR must be performed by someone who is well-trained in an accredited EMSA approved pediatric CPR course. In order to find an EMSA approved training center in your area or nearby region, you can go directly to the EMSA website and get the list of current child care First Aid, CPR, and Preventive Health and Safety Practices training programs.