While applying for jobs in teaching, child care or medical you might have observed that a certificate in First aid and CPR is demanded. If you are also among those people who are looking for a First Aid Certification classes, then here are some must know following facts about first aid certification.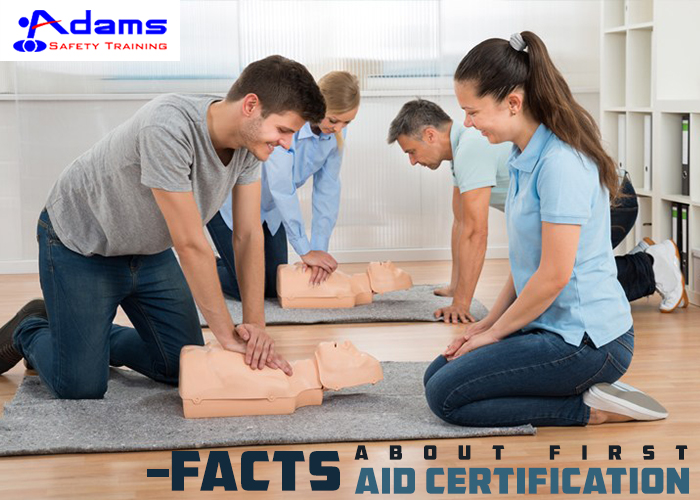 Basic training of first aid for general public covers how to stop bleeding by applying pressure to a wound or how to use bandage. This is a simple thing that any candidate can learn simply by watching some videos on first aid training and taking classes of first aid training online.
Cardiopulmonary resuscitation or CPR Plus training is covered under life saving first aid training. To learn this training one must go for hands-on training in classroom by creating situation.
Online training for advanced first aid situations is not recommended. A person must have hand on training experience for CPR training. A person with higher first aid training with CPR should renew his/her training certificate annually.
If you are certified for basic first aid training then you can only provide basic first aid and not higher first aid in emergency situations. If found improperly certified and still giving CPR and first aid treatment to the victim, you can be sued.
There are several basic first aid certification classes available online. You can take your training sessions from these online classes and after the completion of the online training; you can print the certificate received in your mail from the online institution. You can also download your certificate from the websites.