Classroom Instruction
Adams Safety Training offers one of the most comprehensive programs available for training forklift operators. The training is tailored to the specific needs of your organization and involves about 3 hours training. Topics included in a DVD presentation to help meet the Cal-OSHA requirements: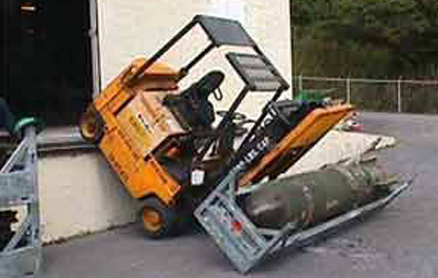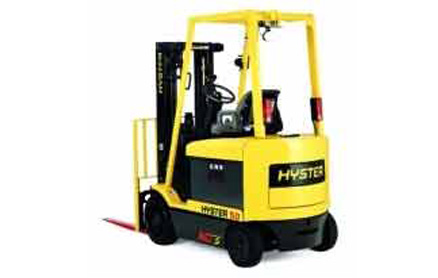 Truck types
Data plates
Load centers
The stability triangle
32 Safety rules for operating a forklift
Effects of mast tilt
Load stability
Ramp operation
Picking/placing loads
Operation at loading docks in trailers and railcars
Pedestrian traffic concerns
Other situations unique to your operation
Pre-shift inspection
Refueling/recharging
A written test is part of the training and is reviewed with the operators to ensure understanding and retention of materials covered.
Hands-On Evaluation
To comply with the law and ensure that the operator has the ability to operate safely, each operator is required to pass a hands-on evaluation in the workplace on each truck type they will be assigned to operate. The method requires the operator to demonstrate proficiency in forklift operation in a manner that mirrors actual use in the workplace. This requires approximately 10 to 40 minutes per operator, per truck, in a "one-on-one" training/evaluation session.
Course Materials
All necessary materials are provided including:
Student Workbooks
Certification cards
Operator evaluation forms
Pre-shift inspection forms
The provided documentation is to show proof of training and should be kept by the students and company for compliance auditing purposes.
Cost of the training is $60 per student or for smaller groups a flat charge of $600.