Automated External Defibrillation Training
Automated External Defibrillation Training options with CPR and First Aid Training or as a stand alone training.
Both options meet U.S. National Guidelines for First Aid Training in Occupational Settings and provide compliance with minimum OSHA regulations.
Both options meet the laws of states for layperson use of an AED.
This training may be subject to additional requirements. Performance Evaluations and a Written Knowledge Review are included within the AED supplement to use when required by states or agencies.
The AED supplement follows the pattern of the basic program by using video segments, instructor demonstrations, small group practice, & talk-through scenarios.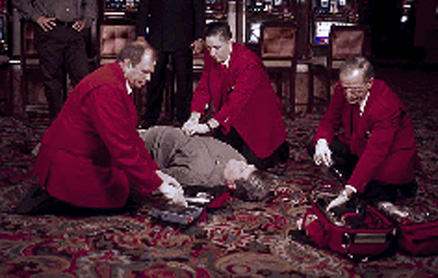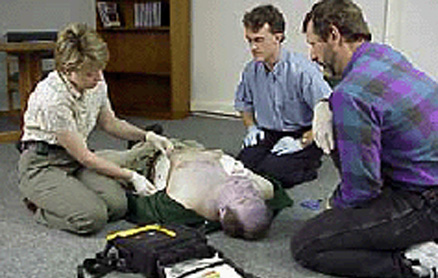 The Basic AED training covers:
ntegrating the Use of an AED
Basic AED Operation
Bare, Prepare, and Place Pads
Troubleshooting Messages
Other Considerations
And much more…