Emergency Oxygen Supplement
With the Emergency Oxygen Supplement, the trained first aid provider will learn the importance of introducing oxygen as an integral part of the care for an ill or injured patient.
Supplying emergency oxygen helps meet the ill or injured patient's critical need for oxygen. When illness or injury reduces the body's ability to process oxygen, shock will soon occur unless the effects of the decreased amount of oxygen in the blood can be reversed.
Providing supplemental emergency oxygen is usually one of the first medical measures taken by emergency medical personnel in the field and in the hospital.
The Emergency Oxygen Supplement uses video scenarios, in-class demonstrations, and hands-on student practice sessions to teach the use of emergency oxygen.
This supplement offers the same easy-learning, low-stress class environment.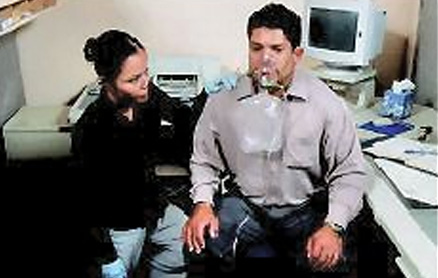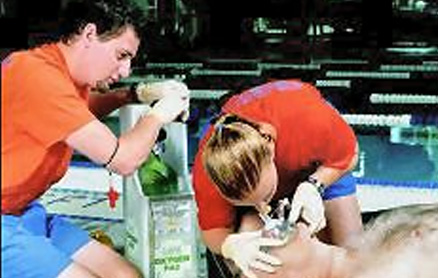 Emergency Oxygen Supplement covers:
Benefits and Indications for Emergency Oxygen
Integrating the Use of Emergency Oxygen
Use of Emergency Oxygen for a Non-Breathing Patient
Use of Emergency Oxygen for a Breathing Patient
Oxygen Equipment Disassembly/Assembly
Emergency Oxygen Equipment
Special Considerations for Emergency Oxygen Use
And much more…